ASAHI bearing units is a high quality bearing units
Views:2 Author:Site Editor Publish Time: 2018-09-10 Origin:Site
ASAHI bearing units is a high quality bearing units who is established 60 years ago in Osaka,Japan. Nowadays ASAHI has still been manufacturing ASAHI bearing units and assembling all component parts in Osaka, Japan.

In order to buy ASAHI bearing units, you may have to know how big is your shaft diameter. ASAHI manufacture both Metric size and inch size to cover all over the world market. You can see the below conversion chart of ASAHI inch size type no. into exact diameter size.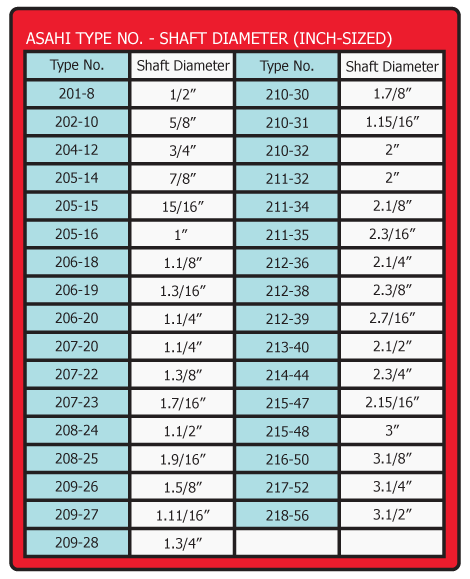 For the metric size you can also rely on the following chart.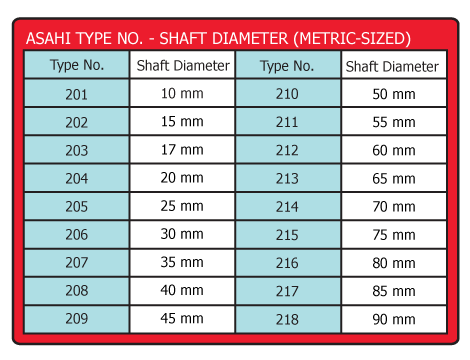 About BHR Bearing ( Shenzhen Qinggong Bearing Co, Ltd.)
Shenzhen Qinggong Bearing Co., Ltd. (www.bhrbearing.cn)is a well-know bearing manufacturer in China since the year 1996 with its own factory. Despite our BHR bearings, we also distribute kinds of famous branded bearings from worldwide manufacturers SKF, FAG, NSK, KOYO, NTN, NACHI, ASAHI, TOYOTA......
We Shenzhen Qinggong Bearing Co., Ltd. is focused and committed to deliver our customers high quality products and solutions because they are at the core of everything we do. By combining technology with our design engineering expertise we are able to offer a breadth of advanced bearings and solutions. Taking this into account we also have the strong commitment to protect the environment and society by developing and manufacturing products which are eco-friendly, energy saving and recyclable.
With variety of bearings, competitive prices, fast delivery and good after-sale service, hope we will get a chance to talk of bearings together.